Home >> CCTV ANONYMISATION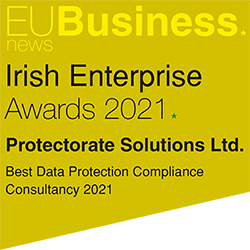 ANONYMISATION, REDACTION AND REMOVAL OF PERSONAL DATA FROM CCTV/VIDEO FOOTAGE
We provide very competitive rates for the redaction of personal data contained within CCTV footage.
CCTV footage which contains an individual's image is personal data.
Access to CCTV footage can be sought by making an application to the business or organisation which may have recorded an individual.
If the CCTV footage includes images of other people, their images may be pixilated or otherwise blanked out. Access Requests under the Acts entitle individuals to access their own data; images of other people would be considered third-party data.
Protectorate Solutions can facilitate as a service the Anonymisation of CCTV video and/or still imagery. Redacting all personal data except that which is specified. Our rates are competitive and our results are professional.

Contact us today to see how we can be of assistance.

What constitutes personal data?
In CCTV footage or still imagery:
– Faces of Individuals
– Names & Addresses
– Vehicle Registrations
– Any Unique Identifiers
We provide secure services and tools for sensitive information all while ensuring a user friendly approach which is supportive of business needs.