GDPR Solution Specialists
Providing expert
advice, assistance and guidance in complying with the rigorous regulatory
requirements of the GDPR, Data Protection Act 2018 and ePrivacy Regulations,
while saving you time, work, money and most importantly giving you peace of
mind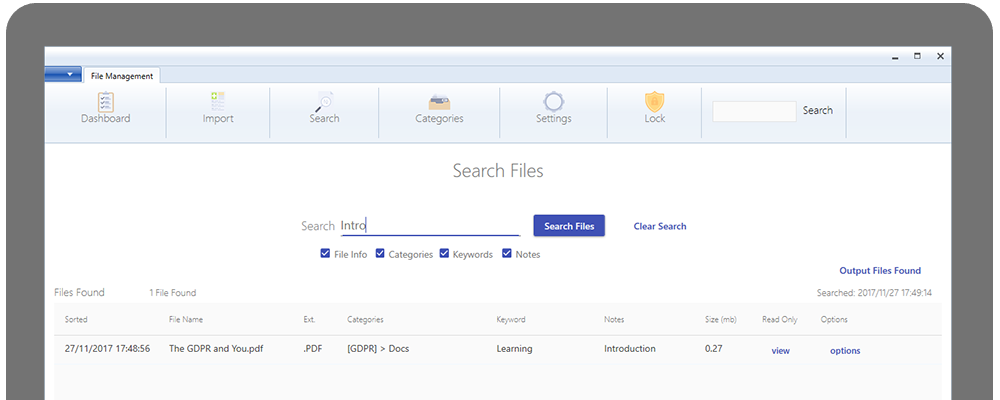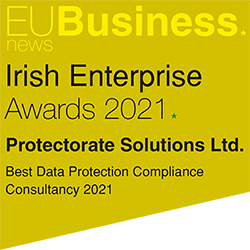 We are a limited company based in Limerick, led by our CEO John P. O'Reilly BA., MSc. (Retired Garda Inspector), overseeing our experienced software and marketing teams.
We provide products, services and solutions to public, private and academic sectors through aiding their compliance with the European General Data Protection Regulations, Data Protection Act 2018 and ePrivacy Regulations in relation to the processing and protection of personal data.
Our Vision is to simplify, explain and aid organisations with complicated regulatory requirements, by assisting them in the examination, documentation, and development of policies, recording mechanisms, consent forms, compliance documentation (such as data audits, data mapping, risk impact assessments, risk logging, root cause of risk, reassessment of risk), CCTV risk assessments, legitimate interests assessments, GDPR awareness / refresher training, training records, responsibility matrix, along with the provision GDPR specially designed software that would aid in file organisation and encryption of personal data, and an email attachment encryption application. We also provide additional services of CCTV redaction, GDPR Audits, external Data Protection Officer and GDPR consultancy services.
We simply it by identifying your organisational needs through the completion of a data audit, data mapping, minimisation exercise and, the preparation of policies (20), data subject forms (7), recording mechanisms (18), compliance documentation (14), consent forms (5+), we also provide GDPR awareness and refresher training, provide GDPR consultancy services, provide GDPR compliant file organisation and encryption software, email attachment software application, CCTV redaction services, GDPR Audit service, External Data Protection Officer service, vehicle tracking documentation (as applicable) in order to save you time, money, stress, provide you with peace of mind, expert advice, all designed to ensure a more enjoyable and reassuring experience in your efforts to comply with complicated regulatory requirements such as the GDPR, Data Protection Act and the ePrivacy regulations.

Our company is made up of experienced and qualified individuals in the fields of:
– Business Management
– Software Engineering
– Project Management
– Data Architecture
– Law Enforcement
– Data Protection
– Security Management
– Covid-19 Regulations
– Money Laundering Regulations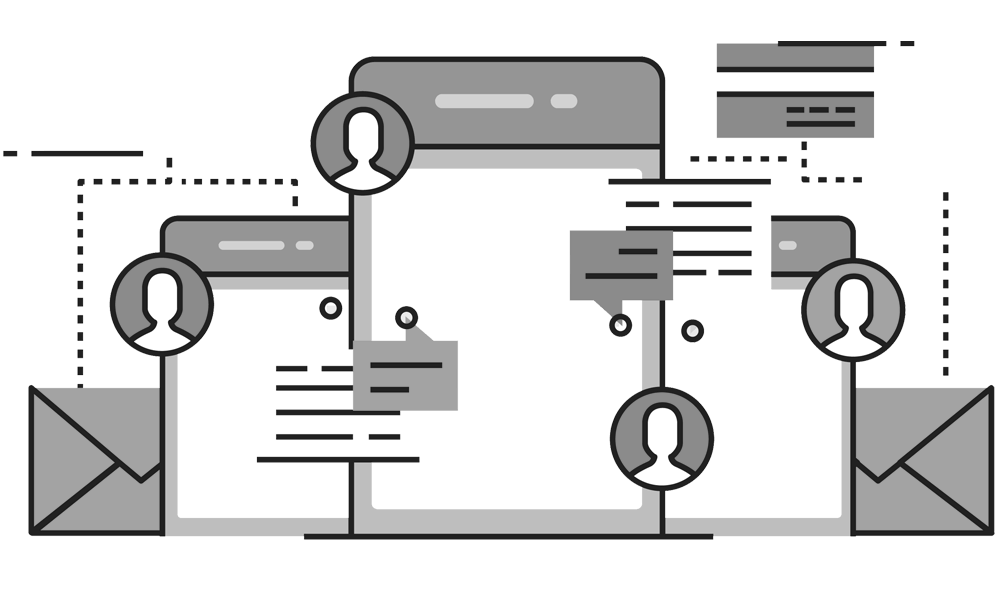 Protecting Personal Data has never been more critical
The Data Protection Commissioner is never far from the news, investigating or administering fines for breach of personal data. Data Protection regulations have been in force for some time now and the importance of the protection of personal data during processing cannot be overstated.
The Data Protection Commissioner investigates complaints / information received from individuals, professionals, organisations, public domain, or from its own monitoring of websites or online activity on a regular basis.
As public awareness of the requirements of data protection is widespread, organisations can no longer ignore or hide from the possibilities of being subjected to a complaint or an investigation by the Data Protection Commissioner.
A Data Commissioner's request for information following a complaint or enquiry is comprehensive, detailed and complicated. Their queries are designed to assess the level of data protection implemented within your organisation.
The possibilities of being subjected to a fine or fines for non-compliance with the regulations or a data breach is high and could be crippling to any organisation. It is imperative that you take the necessary measures to protect your employees and customers personal data under all eventualities.
We at Protectorate Solutions Ltd. offer a data protection consultancy services and data protections software designed to aid compliance with the complicated regulatory requirements of the General Data Protection Regulations, Data Protection Act 2018 and the ePrivacy Regulations in protection of personal data being processed.
Our Consultancy services are listed on our website and are essential to all organisations involved in the protection of personal data during processing.
Our services and software reduce the risk of litigation, loss of business, time and damage to the organisations reputational, brand name, and customers. They also reduces the potential of being investigated by the Data Commissioner Office, receiving hefty administrative fines, and bad publicity.