Home >> ANTI-MONEY LAUNDERING AND TERRORIST FINANCING CONSULTANCY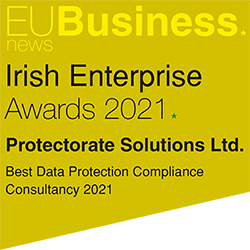 AIDING BUSINESSES TO COMPLY WITH THE MONEY LAUNDERING & TERRORIST FINANCING ACTS.
About our Anti-Money Laundering Consultancy
Protectorate Solutions Ltd., offers a comprehensive and customised solution to High Value Good Dealers facing unprecedented scrutiny and pressure as a result of the introduction of legal obligations imposed by the Criminal Justice (Money Laundering and Terrorist Financing) amendment Act 2018, in respect of cash payment totalling €10,000 or more, whether from a single transaction or a series of linked transactions.
A High Value Goods Dealer (HVGDs) is a business involved in high value sales where they accept cash payments of €10,000 or more for goods / services. e.g.: Cars, Trucks, Plant & Machinery, Equipment, Caravan, Mobile Homes, Boats, Antiques, Jewellers and Precious Stones, etc.
Protectorate Solutions Ltd. Consultancy Services assist HVGDs by aiding their compliance with the Criminal Justice (Money Laundering and Terrorist Financing) amendment Act 2018.
Anti-Money Laundering Services
Anti Money Laundering Policy Development
Risk Assessment Business Development
Risk Assessment and Customer's Due Diligent Form Development
Policy Notice
Monitoring of Transactions
Better Anti-Money Laundering Practices
Training of Directors, Managers & Employees
In addition to the services listed above, we will provide you with a number of user licences of our Software ProtectorApp. A File organisation and Encryption Program which encrypts, organises and enables encrypted file sharing within a user group or to an individual. It provides your organisation with a unique encrypted key, making it a standalone secure and encrypted environment to protect your Personal Data. This program has been designed specifically for the requirements of the GDPR and the Data protection Acts, and it provides the highest standards of encryption commercially available through a user-friendly interface which requires minimum training for its use.
We will happily demonstrate this to your admin staff.
But that's not all! We will also include our Email Attachment Encryption Application in all your computer devices. It allows users to simply drag and drop files into the application window to encrypt, zip and password protect their contents before attaching them into an e-mail correspondence, providing you with an additional security measure to prevent a data breach.
What are the legal obligations on High Value Goods Dealers?
High Value Goods Dealers are legally obliged to:
Display a Money Laundering Notice on their premises
Take preventative actions to prevent an offence of money laundering or terrorist offences occurring.
Implement Policy & Procedures
Conduct Business Risk Assessment
Implement Customer's Risk Assessment and Due Diligent Records.
Monitor daily transactions
Enhance Anti-Money Laundering Practices, 
Train director(s), management and employees in relation to the law, the identification of suspicious transactions / activities, identification of suspicious customers, assessing and managing risks, implementing internal controls, reporting procedures etc.
Submission of Suspicion Transaction Reports
Protecting the confidentiality of money laundering and terrorist financing documentation / reports.
Create, Maintain and Keeping Records.
We would be happy to discuss any and all of our services and options with you today.